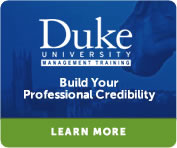 Select one or more from the list below:
«
Back
|
Home
»
Courses
Advanced Project Risk Management
Project Management is, at its core, Risk Management. Industry defines a successful project as receiving the expected function on the original date and at the price originally committed. When surveyed, most executives regardless of the industry they represent, will state that what they receive in terms of a project delivery satisfies those requirements only about 25% of the time.
Advanced Risk Management is a survey course which addresses the current state of risk management and presents current industry best practices.
This course uses a case-study based methodology which provides:
An environment to investigate multiple risk management approaches, tools and techniques
A hands-on risk assessment and evaluation experience
A team approach fostering group interaction and an exchange of ideas and experience.
Direct, instructor led feedback with participation by all student teams.
This course is currently not scheduled. To be notified of the next available date, provide us with your information. Or, if you have a group to train, contact us to learn more about bringing this course onsite to your location:
Call: 1.800.288.7246 (US ONLY) or +1.978.649.8200
eMail: onsitetraining@corpedgroup.com
Form: Corporate Onsite Request Form