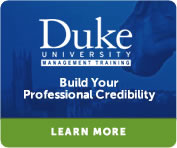 Select one or more from the list below:
«
Back
|
Home
»
Courses
Introduction to Business Process Modeling, Analysis and Design
day(s)

Duration

21 CDU/2.1 CEU/21 PDU/Credits/Units

MDP262B

Course Code
This course provides an introduction to the skills and techniques required to analyze and design new processes or to redesign and improve existing processes. This course focuses on identifying opportunities for process change and presents the process analysis, modeling and design techniques and tools required to improve performance. Participants will learn to scope specific processes using graphical models to document results. And, they will learn how to define measurement techniques for evaluating outcomes. They will also learn how to model As-Is and To-Be process workflows using BPMN notation. The course is organized around a universally applicable case study that will be developed by attendees working in teams. The approach is hands-on and business oriented and attendees will be able to immediately apply what they learn within their own organization.
Prerequisites
MDP260 is a prerequisite for all courses in the BPM Curriculum.
This course is part of the Business Process Management Professional program that provides the practical tools and foundation used in analyzing business processes and redesigning or improving processes.
This course is currently not scheduled. To be notified of the next available date, provide us with your information. Or, if you have a group to train, contact us to learn more about bringing this course onsite to your location:
Call: 1.800.288.7246 (US ONLY) or +1.978.649.8200
eMail: onsitetraining@corpedgroup.com
Form: Corporate Onsite Request Form
This course is also available in a Virtual Instructor-led format. Click here for more information.