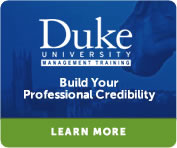 Select one or more from the list below:
«
Back
|
Home
»
Courses
Advanced Business Writing
This course picks up where Business Writing for Results leaves off: it delves into writing topics more deeply. Students will have a chance to measure their progress since taking the introductory course, Business Writing for Results. Students will practice their skills with several exercises covering different writing situations.
Prerequisites
MDP114A Business Writing for Results
This course is currently not scheduled. To be notified of the next available date, provide us with your information. Or, if you have a group to train, contact us to learn more about bringing this course onsite to your location:
Call: 1.800.288.7246 (US ONLY) or +1.978.649.8200
eMail: onsitetraining@corpedgroup.com
Form: Corporate Onsite Request Form