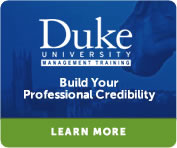 Select one or more from the list below:
«
Back
|
Home
»
Courses
Hiring the Right People for the Right Job and "Onboarding for Success!"
Making hiring mistakes is costing organizations millions of dollars every year! The current cost of replacing an employee is 1 to 3 years of that employee's salary. Even when companies do make the right hires, they often neglect to have a detailed plan for bringing new people on board. In this course you will learn how to plan for success in the hiring and onboarding process. You will receive a handbook that covers every aspect of the process, from analyzing the job and quantifying interview responses to methods for integrating new hires. Also included are hundreds of behavior-based questions and forms to help you hire the right people for the right jobs and bring them successfully on board.
This course is currently not scheduled. To be notified of the next available date, provide us with your information. Or, if you have a group to train, contact us to learn more about bringing this course onsite to your location:
Call: 1.800.288.7246 (US ONLY) or +1.978.649.8200
eMail: onsitetraining@corpedgroup.com
Form: Corporate Onsite Request Form