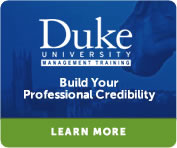 Select one or more from the list below:
«
Back
|
Home
»
Courses
Building Cultural Intelligence
day(s)

Duration

MDP371

Course Code
One of the most frequently cited reasons for failure in international mergers and outsourcing engagements is culture. Often, organizations underestimate the power of culture to influence decision making, problem solving, and collaboration. To build partnerships and relationships, we need to improve our cultural intelligence: our capability to move fluidly and work successfully with different countries and customs. In this course, participants will build cultural intelligence and gain skills to help them succeed cross-culturally. Focal countries depend on participant needs but usually include India, Japan, France, and Mexico.
This course is currently not scheduled. To be notified of the next available date, provide us with your information. Or, if you have a group to train, contact us to learn more about bringing this course onsite to your location:
Call: 1.800.288.7246 (US ONLY) or +1.978.649.8200
eMail: onsitetraining@corpedgroup.com
Form: Corporate Onsite Request Form