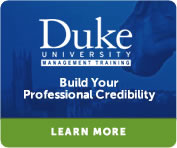 Select one or more from the list below:
«
Back
|
Home
»
Courses
Simulation of Real World Project Management
This is a dynamic and very interactive project management course. Working with proprietary simulation software and a case study that revolves around an entrepreneurial company, you will be challenged to satisfy the needs to achieve an aggressive time schedule and budget, with limited resources. You will work in a team environment to manage the project. Expect issues to arise as you work through a simulation of a real-life project — lack of resources, budget problems, etc. Learn how to address problems that occur on projects and develop solutions to meet the end goal. On the last day of the class, you and your team will present to the class on your findings and lessons learned.
Bring this course onsite for your group or department and customize it to simulate project issues that occur at your organization.
Prerequisites
There is extensive pre-work for the class which takes 2 - 3 hours to complete. The pre-work must be completed before the start of this class. Registration for this class will be closed 3 weeks before the start date because of the extensive pre-work com
This course is currently not scheduled. To be notified of the next available date, provide us with your information. Or, if you have a group to train, contact us to learn more about bringing this course onsite to your location:
Call: 1.800.288.7246 (US ONLY) or +1.978.649.8200
eMail: onsitetraining@corpedgroup.com
Form: Corporate Onsite Request Form