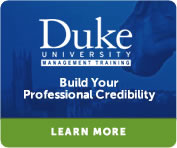 Select one or more from the list below:
«
Back
|
Home
»
Courses
Advanced Techniques for Modeling, Analysis and Design
day(s)

Duration

MDP183

Course Code
This course builds on the methods and techniques introduced in the CEG course, Introduction to Business Process Modeling, Analysis and Design. It uses the same basic model and approach, and assumes a familiarity with basic modeling techniques. It provides information about advanced analysis, measurement and redesign techniques. Where the first class stresses basic diagramming and analysis techniques, this class examines advanced techniques. We will, for example, consider where Lean techniques are best employed, how to model customer processes, and how to capture business rules. This class will consider a new case study and give students a chance to work through the entire case study. We will drill deeper into some aspects and consider how automation and human performance technology can be employed to solve some of the more complex problems encountered in the redesign.
Prerequisites
Business Process Management Professional Certificate
This course is currently not scheduled. To be notified of the next available date, provide us with your information. Or, if you have a group to train, contact us to learn more about bringing this course onsite to your location:
Call: 1.800.288.7246 (US ONLY) or +1.978.649.8200
eMail: onsitetraining@corpedgroup.com
Form: Corporate Onsite Request Form