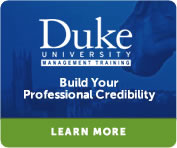 Select one or more from the list below:
«
Back
|
Home
»
Courses
Data Driven Design (Virtual)
day(s)

Duration

day(s)

Duration

.7 CEU/7 PDU/Credits/Units

BAV300

Course Code
This intensive, hands-on workshop provides participants with several key techniques for quantitative data analysis. After understanding the data analysis process, participants will investigate the shape of a data set using descriptive statistics and exploratory visualizations. In addition, participants will learn how to measure the degree of correlation between two variables, build predictive models for forecasting trends using regression, determine confidence levels and range forecasts, and evaluate the predictive power of a model. Furthermore, the workshops shows participants how to determine whether the difference between means of two data samples is statistically significant using the t-test. Finally, participants will learn how to explain analysis findings in a research report.
For an updated schedule for this course, please call us at 1.800.288.7246.