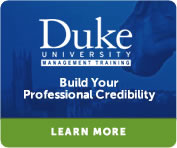 Select one or more from the list below:
«
Back
|
Home
»
Courses
Write it Right! (Virtual)
day(s)

Duration

day(s)

Duration

.7 CEU/7 PDU/Credits/Units

MDV668

Course Code
Write it Right helps writers write in a way that enables information-overloaded readers to read the way they read. It helps them define the characteristics of effective writing (the recipe) so they can do it consistently every time they write. When people can actually say what good writing is, they can do it! Write it Right also focuses on a second challenge for today's writers - the inability to organize information in simple emails as well as in more complex writing.
This seminar helps writers communicate clearly and concisely by providing six methods to eliminate unnecessary detail and wordiness.
This highly interactive course gives participants the opportunity to practice their new skills while they receive coaching from the facilitator. By the end of the seminar, participants see marked improvement from the start of the day. They leave with confidence in their ability to get results from their written communication.
For an updated schedule for this course, please call us at 1.800.288.7246.