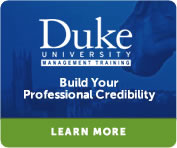 Select one or more from the list below:
«
Back
|
Home
»
Courses
Online Project Cost Management
day(s)

Duration

day(s)

Duration

1.2 CEU/12 PDU/Credits/Units

MDO270b

Course Code
The Online Project Cost Management course is intended to enable you to perform the tasks listed below.
Incorporate the processes of the Project Cost Management Knowledge Area into day-to-day project management activities
Describe the Project Cost Management process interactions and data flow
Describe the key components of a cost management plan
Determine necessary cost elements for a project
Apply analogous, parametric, and bottom-up cost estimating and list the advantages and disadvantages of each
Determine the most appropriate cost estimating technique to use based on project characteristics
Estimate costs for project activities
Prepare a time-phased cost budget
Conduct a performance measurement analysis
Apply earned value management (EVM) techniques and perform an earned value (EV) analysis
Explain how to manage cost variances
Course Features
Course content is broken down into Modules and Topics. Participants explore the content using a variety of interactive methods, including:
roll-overs which uncover more detailed information on particular terms
pop-ups which allow participants to explore diagrams, templates, and processes in more depth
an avatar, or animated mentor, who offers additional content that expands the topics on selected pages
knowledge checks that give participants a chance to review important points
practice exercises that present challenges and opportunities using a case study (Participants practice applying the content learned using real-world tools and techniques to solve the case study problems.)
graded quizzes identify topics participants have mastered and those they might need to study more
a graded final exam validates the knowledge gained and skills mastered for the time committed
In addition to individual interactivity, CEG also offers a learning community and social learning tools that allow participants to share with each other and gain a broader understanding from a variety of perspectives. Participants can take advantage of lively discussion boards and instructor-led chat sessions.
Course Expectations
To fulfill the requirements of this course and receive your final grade, make sure that:
All quizzes have been completed with a score of 70% or better
The final exam has been completed with a score of 70% or better
Course Schedule
Fee
$395.00
For an updated schedule for this course, please call us at 1.800.288.7246.