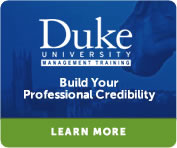 Select one or more from the list below:
«
Back
|
Home
»
Courses
BA Readiness Assessment
day(s)

Duration

day(s)

Duration

BA213

Course Code
Raising the BAR (Business Analysis Readiness) of Your Organization
Use our online Business Analysis Readiness assessment to help evaluate your organization's current knowledge in each of the six core Knowledge Areas of the IIBA Guide to the Business Analysis Body of Knowledge (BABOK). Our assessment includes 50 multiple-choice questions, all mapped to the BABOK using the same question ratio as the Certified Business Analysis Professional (CBAP) exam.
Our unique assessment randomly selects 50 questions from a bank of "practice-oriented" questions, all aligned with the BABOK Knowledge Areas. The assessment then randomizes the order each question is presented and then randomizes the answer choices for each question. This triple-randomization process creates an individualized assessment for each participant. No participant will receive the same assessment.
When the assessment randomly selects 50 questions from the bank;they are broken down as follows:
BABOK Knowledge Area
Percent of Questions
Per 50 question assessment
Business Analysis Planning and Monitoring
19.33%
Elicitation
14.0%
Requirements Management and Communication
16.0%
Requirements Analysis
15.33%
Requirements Analysis
19.33%
Solution Assessment & Validation
16.0%


Each participant is assessed on his/her level of Business Analysis knowledge and receives a coaching report that guides him/her to the courses and associated reading that will help refine strength areas and develop weak areas.
All our new Business Analysis courseware is fully aligned with the BABOK and prepares participants with the knowledge and skills they need to succeed in the workplace and on the CBAP exam (if that is their goal).
For an updated schedule for this course, please call us at 1.800.288.7246.