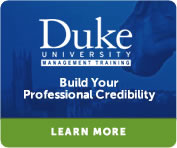 Select one or more from the list below:
«
Back
|
Home
»
Contact
Contact Us
Mailing Address Information
Corporate Headquarters
One Executive Drive, Suite 301
Chelmsford, Massachusetts 01824
Toll Free: 1.800.288.7246
Phone: (+1) 978.649.8200
Fax: (+1) 978.649.2453
General Training Information
Individuals: Public Enrollment Registration, & Customer Service
1.800.288.7246
+1.978.649.8200
Groups: Corporate Training
1.800.288.7246
+1.978.649.8200
Webinars
General Event Questions: webinars@corpedgroup.com
Technical Support: GoToWebinar Technical Support Team: 1.888.259.8414 or +1.805.617.7002.
CEG Company Directory:
CEG Mailing List
Emergency Closing Information
While we make every effort to run all scheduled classes, it is sometimes necessary to cancel classes due to severe weather or other unforeseen circumstances.
In the event that we do cancel classes, CEG staff will attempt to notify all students (via phone and/or email) as quickly as possible. However, we ask that students also be proactive and utilize the information below.
Emergency Closing Line: +1.978.649.8200 and press 4 (updated by 6:15am for day classes and 3:00pm for evening classes)
Web Site: When and if classes are postponed due to inclement weather, the CEG home page provides relevant information.