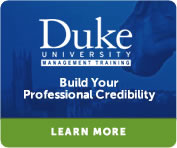 Select one or more from the list below:
«
Back
|
Home
»
Certificate Programs
Certificate Programs
CEG's certificate programs provide industry-recognized value to organizations and individuals seeking to demonstrate mastery of specific competencies. You can further build your professional expertise by selecting a CEG/Duke University Management Training Certificate Program and receive a joint certificate from CEG and Duke University Management Training.
When you complete one of our certificate programs, you join a proud a group of professionals who are enhancing their careers and making significant contributions to their organizations.
We have a wide array of certificate programs designed for those just starting off in their profession to those needing to hone more advanced skills. Choose from the following program areas:
Project Management
Business Analysis
Business Process
Leadership